Click for larger image and other views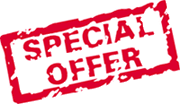 >> Click here to update Cheapest prices for Herotab C8 with Samsung S5PV210 1GHz Processor, 7" Capacitive Multi-touch, Android 2.2/2.3 Tablet, 4 GB Internal SD, Supports 36 GB (4 GB + 32 GB) with external SD <<
Herotab C8 with Samsung S5PV210 1GHz Processor, 7" Capacitive Multi-touch, Android 2.2/2.3 Tablet, 4 GB Internal SD, Supports 36 GB (4 GB + 32 GB) with external SD Feature
Herotab C8 with Samsung S5PV210 1GHz Processor, 7" Capacitive Multi-touch, Android 2.2/2.3 Tablet, 4 GB Internal SD, Supports 36 GB (4 GB + 32 GB) with external SD
Android 2.2 Froyo Upgradeable to 2.3
7" Capacitive Multitouch Screen
WiFi 802.11 b/g
Google Android Market
Herotab C8 with Samsung S5PV210 1GHz Processor, 7" Capacitive Multi-touch, Android 2.2/2.3 Tablet, 4 GB Internal SD, Supports 36 GB (4 GB + 32 GB) with external SD Overview
The Herotab C8 is an Android 2.2 (upgradeable to 2.3) Tablet with a 1GHz Samsung S5PV210 Processor and a super smooth 7" Capacitive Multitouch screen. Sporting fast 3D graphics it has all the power you'll want or need. Supports 720p-1080p HD Video with HDMI.
SAVE NOW on the special offers below!
Available In Stock.
This Herotab C8 with Samsung S5PV210 1GHz Processor, 7" Capacitive Multi-touch, Android 2.2/2.3 Tablet, 4 GB Internal SD, Supports 36 GB (4 GB + 32 GB) with external SD ships for FREE with Super Saver Shipping.
Limited Offer Today!! Herotab C8 with Samsung S5PV210 1GHz Processor, 7" Capacitive Multi-touch, Android 2.2/2.3 Tablet, 4 GB Internal SD, Supports 36 GB (4 GB + 32 GB) with external SD Black Friday and Cyber Monday Deals